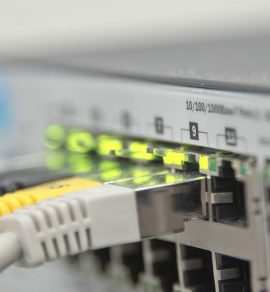 Domestic & Commercial Data Cabling Services
Wingham Electrical is a leading provider of data cabling services for both residential and commercial clients in the south eastern suburbs of Melbourne. Our services include installations, testing, repair work, system upgrades, and more.
Our technicians will advise you on where your modem and other network equipment should be placed, which rooms should be wired, how fast your internet speed should be to meet your requirements, how many data point installations you need, the cable pathway, and other factors.
Why Choose Wingham Electrical?
A data point installation must be done by a qualified technician/cabler, and this is where Wingham Electrical can help. We can provide professional data cabling in Dandenong and elsewhere in Melbourne's south eastern suburbs.
Our organisation is renowned by both businesses and households in the south east region of Melbourne for going above and beyond for each of customer, providing exceptional workmanship and customer service. Whether you need a data point installation for computer or telecommunications networks or you require data cabling extensions, our certified technicians are only a phone call away!
Data Cabling Services We Provide
Data point installation and repair
Telephone cable and socket installation and repair
Alarm system installations
Security system installation
Data network upgrades
Antenna cabling
And more
Domestic Data Cabling Services
If your family relies on having the best internet connection possible, then a basic wireless network setup probably won't provide the fast internet speed needed. Wired networks provide high speed internet access for media streaming, file sharing, online gaming, IP security cameras, and other functions.
Commercial Data Cabling Services
All businesses require their data and communications systems to deliver maximum performance at all times. With the need for colleagues to instantly communicate and share larger sized files with each other to do their work, data cables are expected to carry large loads of data.
Wingham Electrical provides high speed data cabling for Dandenong businesses and other businesses located in the south eastern suburbs of Melbourne. Whether your company is moving to a bigger office, needs an upgraded system or requires new data point installations, get in touch with Wingham Electrical today.
South Eastern Suburbs Our Team Services:
Dandenong
Dandenong North
Dandenong South
Keysborough
Doveton
Noble Park
Rowville
And more
Discuss Your Network Requirements Today
Wingham Electrical offers data cabling services and installations to ensure a fast and reliable internet connection. Contact us today for more information or to obtain a free quote.